2001 Raffle Winner Beth McGinty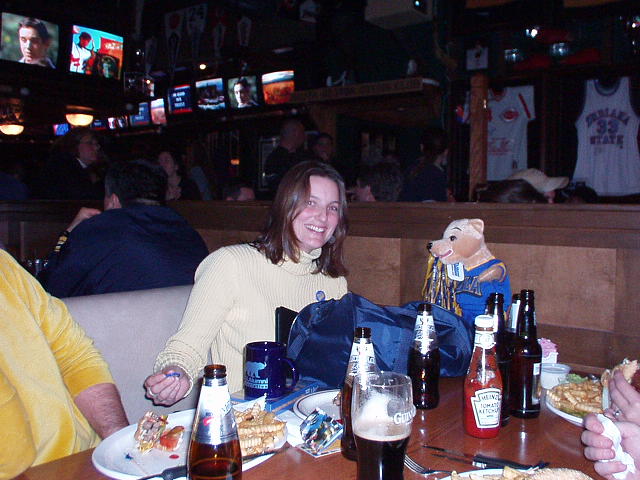 New UCLA Club of Boston member Beth McGinty wins this year's Raffle!! Her prizes include an inspirational video by John Wooden, license plate frame, mug, pom-pom, t-shirt, and more. Here she is in the Sports Grille Boston with her Dancing Joe Bruin. The Board would like to thank all those members who supported us by purchasing raffle tickets.

The 'Bama Game - Sept 1, 2001.
The Sports Grille

---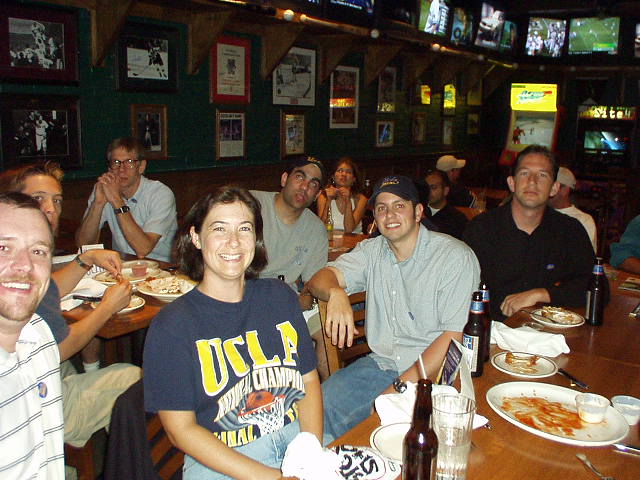 Derek, Darcy and other Bruins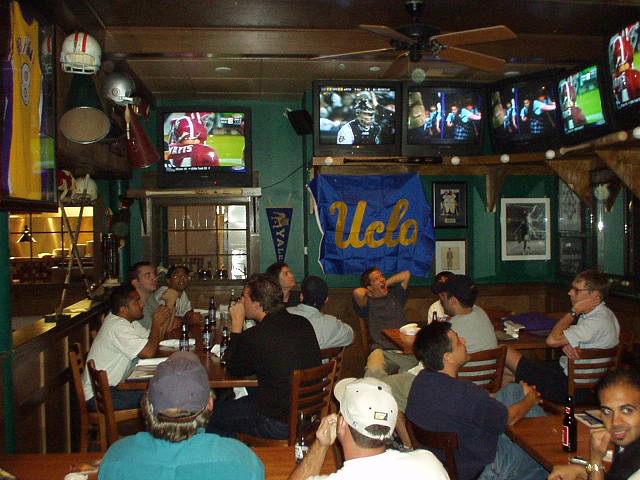 Bruins take over The Sports Grille!

---
Special Holiday Dinner for 12 Strangers.
A special holiday Dinner for 12 Strangers was held in Casa De Byrnes on Tuesday, December 12, 2000. The Bruins and friends brought wonderful food and drink to enjoy, and then a Yankee Swap was held. The swapping was amusing, and the most swapped gifts were the "Lonely Guy dice" and the nose-hair trimmer. The prize for originality had to go to Christina, who made chocolate shortbread cookies in the shape of California.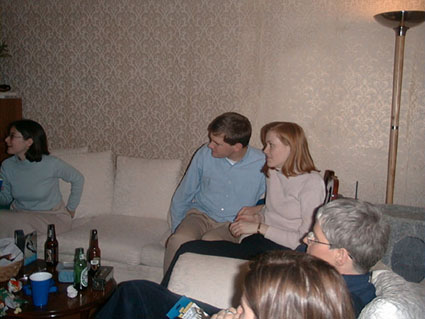 Bruins look on as the gifts are unwrapped during the Yankee Swap.
Pictured left to right, Darcy, Chuck, Elaine, and Christina.
---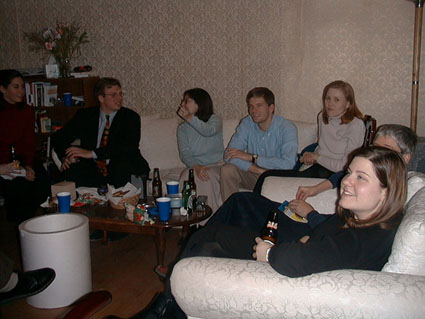 Enjoying the beer, enjoying the conversations...
Pictured, left to right: Chris, Darcy, Chuck, Elaine, Christina (hidden), Heather
---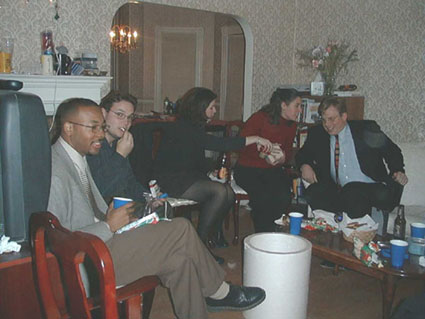 Caught in the act!
Pictured, left to right: Kevin, Carl, Kathryn, Jenn, and Chris.
MORE PICTURES COMING SOON.
---
This page maintained by Tina Jones.
Last Updated: 11/25/01